Colosseum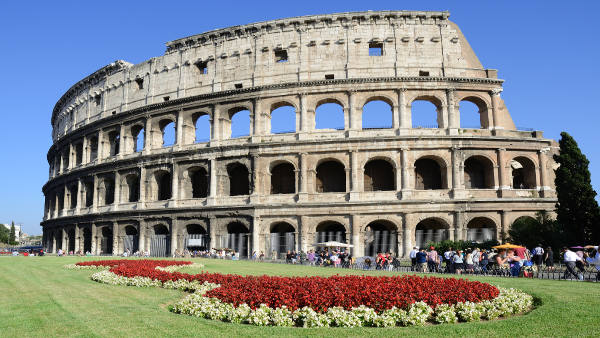 If you like to visit Colosseum and Roman Forum area, a bed and breakfast in the centre of Rome is the best solution for a holiday dedicated to art and entertainment.
Colosseum, 2000 years of history, is still the symbol of Rome par excellence with a history stretching back almost two thousand years.
To the right of the Colosseum, here we are at the Arch of Constantine, Rome's best-known triumphal arch. While just a stone's through away we can see the Palatine Hill, where Romulus founded the Eternal City in 753 B.C.
Moving down the Via dei Fori Imperiali we come to the Roman Forum, the political, financial and religious hub of Rome, with the Imperial Forum just across the road.
If you are looking for a bed and breakfast near a metro station so thay you can easily reach any area of ​​Rome, do not hesitate to contact us.
How to reach Colosseum and Roman Forum area from Vatican Rooms Cipro
It's very easy to get Colosseum from Vatican Rooms Cipro. It's sufficient to get Cipro and take subway line A direction Anagnina stop Termini (7 stops). At Termini Station, take subway line B direction Laurentina and get off after to stops to Colosseo.