Dicono di noi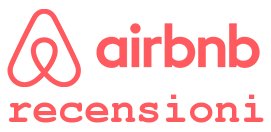 Recensioni Booking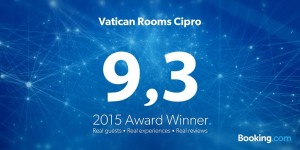 The house is fantastic with a friendly host. The house is also near with a big supermarket and metro station. It is so convenient of living at Vatican Room Cipro:)
Posizione ottima, interni curati e completamente nuovi. Possibilità di utilizzo della cucina. Camera con balcone e accoglienza molto cortese.
Clean!!! Very good location, close to metro. Small balcony on the kitchen area – can enjoy a glass of vine on the balcony. Kitchen facility.
Camere nuove e arredate con buon gusto, buona la cortesia del personale!
Ottima pulizia giornaliera e stazione della metro a soli 5 minuti con la quale si raggiunge comodamente il centro.
Tout a été bien.
La facilité d'accès au métro, la souplesse du personnel (nous sommes arrivés très tôt le matin et nous sommes répartis tard le soir). Nous avons été attendus à l'aéroport à l'arrivée par un chauffeur privé (service payant, mais très utile). Au départ au contraire (également payant, mais aussi utile).
Proprietario e gestore molto cordiali è disponibili camere nuovissime posizione tranquilla ideale per vacanza graziende alla prossima.
Pulizia giornaliera
Cordialità personale
Camera silenziosa
Il letto molto molto comodo,il bagno e la stanza molto pulite e gradevoli anche all'occhio.
Todo me gustó. ..
yo lo recomendaré a todo el que vaya a Roma…
Mantener la calidad/precio chicos, vais por buen camino! !
Grazie Mille
Llegábamos muy tarde a Roma y Lucca que es maravilloso estuvo todo el tiempo pendiente de que llegáramos bien y de recibirnos. …. luego hasta nos ayudó a buscar un sitio donde comer algo.
Las habitaciones son excelentes. ..limpias y bonitas. ..todo está en condiciones óptimas , el baño y todo muy limpio un trato mejor imposible.
Esta cerca del Vaticano. .de la parada de metro que te lleva justo a la estación principal de termini y líneas de autobuses que te llevan al centro de Roma. ..
Felices …de volver a Roma sería el primer sitio en buscar. ….
Situation géographique, confort, rapport qualité prix, propriétaire toujours disponible, séjour parfait
– location (near metro and Vatican)
– helpful host
– shops & restaurants around (also for vegan)
– big room
– new and modern appartments
– quiet
– also for families with kids (extra bed in room)
Everything else! Great apartment, perfectly equipped and very well located. The third bed could be a little bit small if you are big, but it is good enough.
The staff was just amazing. Giorgio took care of everything from even before our arrival. Makes you wanna come back someday!
La pulizia impeccabile, il Wi-Fi gratuito perfettamente funzionante e il proprietario molto gentile e disponibile. La posizione ottima: a tre minuti a piedi dalla stazione della metropolitana Cipro e a soli 2 km da piazza San Pietro
Almost everything… First time ever that I make a booking and I actually get the room that is advertised in the main picture. Location: Perfect .. less than 5 minutes walking to Cipro Underground Station. (The driver that dropped me from Fiumicino Airport told me that there's no transports around that I should call him all the time. Funny guy !…Don't trust these drivers…) For breakfast, once again you need to walk less than 5 minutes to a very nice Pastry Shop. Thank God, I decided to take this breakfast, where I could order a nice bottle for my son is birthday celebration. I would not know it if wasn't for this…! Very close walking distance to Vatican, which was one of the purpose to my visit. You have a 24 hours Carrefour supermarket…! Which is brilliant and convenient . (Less than 5 min walk). The room was very clean and comfortable, I felt like I was at home. At first I met the owner which was a very nice and gentleman. Nicely explaining everything and giving some advice. Later I met the very nice young man that looks after the property during the day, which replies to any request promptly and ALWAYS friendly and helpful. This guy really went the extra mile…you can rely on him for any support or advice around Rome. I would definitely recommend this place to my close friends and I will return to this property when I am back in Rome
Camere moderne e pulite.
La posizione vicino alla metro A.
La gentilezza e disponibilità del proprietario.