Piazza di Spagna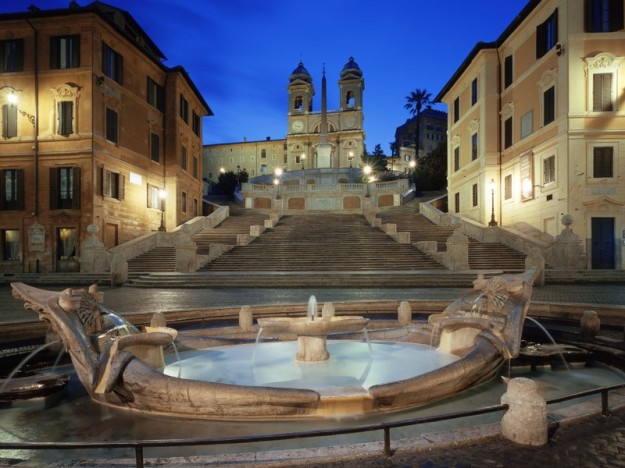 Per chi vuole andare a visitare Piazza di Spagna, un bed and breakfast nel centro di Roma può essere comodo per poter girare a piedi o con i mezzi pubblici in città, in modo semplice e veloce.
Piazza di Spagna, con la scalinata di Trinità dei Monti, è una delle più famose piazze di Roma. 
Per l'aspetto scenografico della scalinata e dalla planimetria a farfalla, Piazza di Spagna ha fatto da sfondo a molti film di successo come  C'eravamo tanto amati e Vacanze Romane. La scalinata di Trinità dei Monti si rivela poi una meravigliosa passerella per le sfilate di moda che qui si svolgono frequentemente.
Al centro della piazza vi è la famosa fontana della Barcaccia, scolpita dal Bernini, costruita a ricordo dell'alluvione del 1598, che consentì alle barcacce, tipiche imbarcazioni fluviali per il trasporto di merci, di raggiungere dal Tevere il punto in cui si trova oggi la fontana 
Dalla piazza partono inoltre le famosissime via Condotti, via Borgognona e via Frattina che, con tutta la zona adiacente, costellata da famose gioiellerie e dagli atelier dei più importanti stilisti italiani ed internazionali,  costituiscono uno dei luoghi cult dello shopping romano.
Se cerchi un bed and breakfast a due passi da Piazza di Spagna e che sia allo stesso tempo nei pressi di una fermata della metropolitana per consentirti di raggiungere facilmente qualunque zona di Roma, non esitare a contattarci.
Come raggiungere Piazza di Spagna dal Vatican Rooms Cipro
Per andare a Piazza di Spagna dal Vatican Rooms Cipro è sufficiente prendere la metropolitana dalla fermata Cipro e scendere dopo 4 fermate alla fermata Spagna.