Fontana di Trevi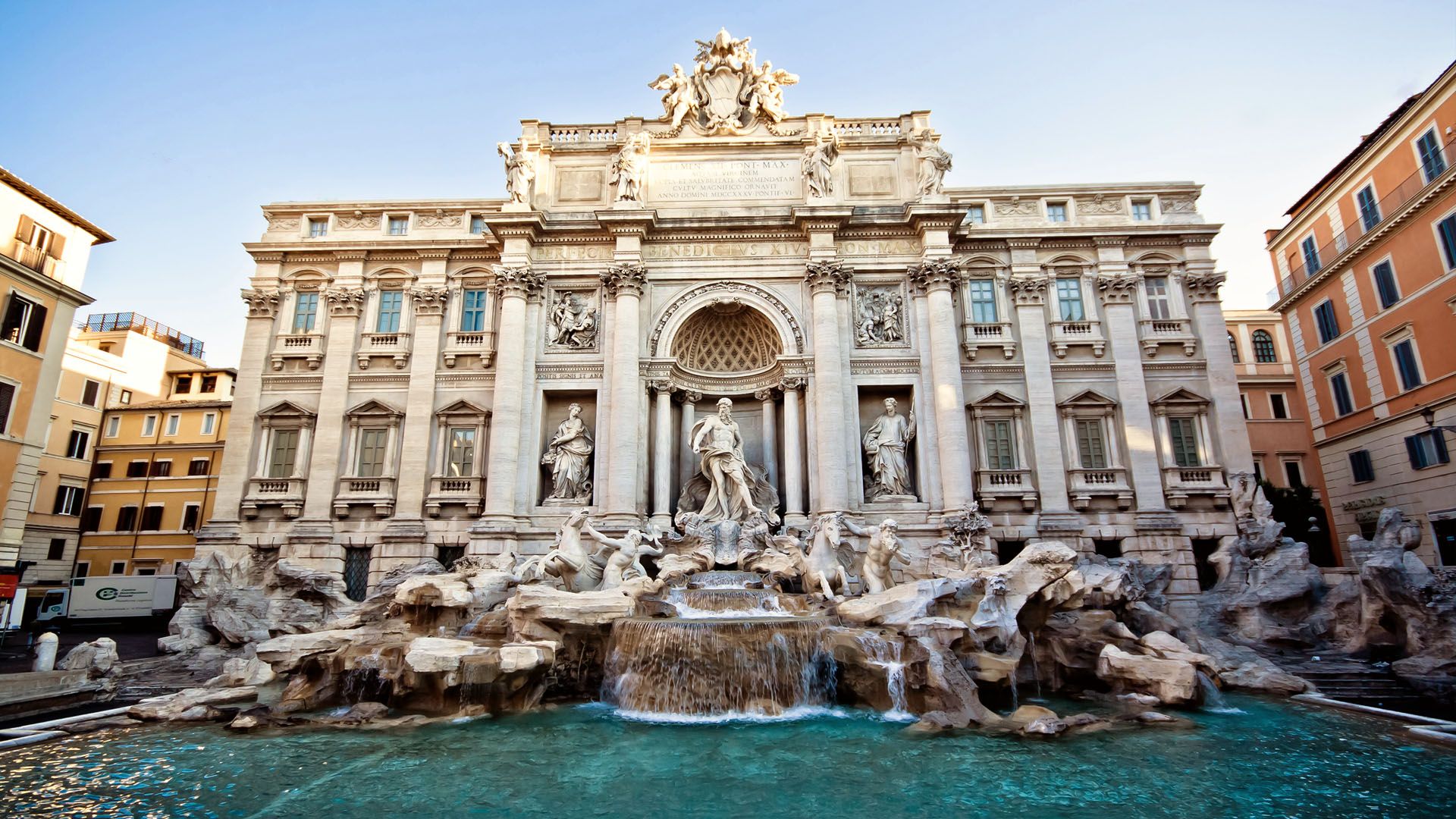 Per chi vuole andare a vedere la celebre Fontana di Trevi, un bed and breakfast nel centro di Roma può essere comodo per poter girare a piedi o con i mezzi pubblici in città, in modo semplice e veloce.
Il monumento, alimentato da uno dei più antichi acquedotti romani, quello dell'Acqua Vergine, raffigura un Oceano su un cocchio a forma di conchiglia trainato da cavalli marini, guidati da tritoni.
Prima di allontanarvi non dimenticate di lanciare una monetina nella fontana, vi assicurerà il ritorno nella città eterna. Se invece siete in cerca del grande amore, magari di nazionalità italiana, allora gettatene una seconda, una terza, infine, per essere sicuri di convolare presto a nozze.    
La fontana è stata la splendida cornice di una scena del famosissimo film di Fellini "La dolce vita" in cui una provocante Anita Ekberg avvolta in un vestito nero si bagna nelle acque della fontana chiamando Marcello Mastroianni.
Se cerchi un bed and breakfast a due passi dalla Fontana di Trevi e che sia allo stesso tempo nei pressi di una fermata della metropolitana per consentirti di raggiungere facilmente qualunque zona di Roma, non esitare a contattarci.
Come raggiungere la Fontana di Trevi dal Vatican Rooms Cipro
Per andare a Fontana di Trevi dal Vatican Rooms Cipro è sufficiente prendere la metropolitana dalla fermata Cipro e scendere dopo 5 fermate alla fermata Barberini/Fontana di Trevi.