Colosseo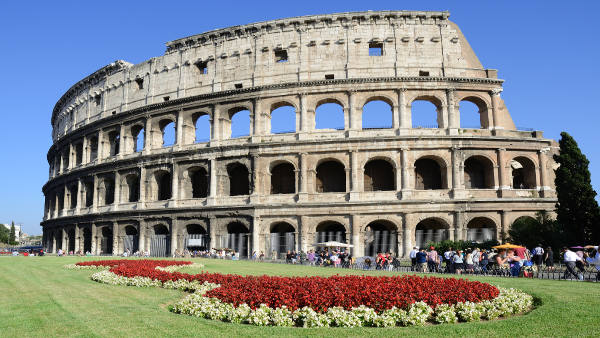 Per chi vuole andare a visitare il Colosseo e la zona dei Fori , un bed and breakfast nel centro di Roma può essere comodo per poter girare a piedi o con i mezzi pubblici in città, in modo semplice e veloce.
Il Colosseo, con i suoi 2000 anni di storia rimane sempre il simbolo di Roma per eccellenza. Acquistando la Roma Pass eviterai di dover fare una lunga coda.
A pochi passi dal Colosseo, sulla destra, ecco l'Arco di Costantino il più famoso arco di trionfo romano e poco più avanti il Palatino.
Proseguendo su via dei Fori Imperiali si arriva al Foro Romano l'antica piazza di Roma, dall'altro lato della strada è possibile apprezzare l'area dei Fori Imperiali.
Se cerchi un bed and breakfast nei pressi di una fermata della metropolitana per consentirti di raggiungere facilmente qualunque zona di Roma, non esitare a contattarci.
Come raggiungere il Colosseo ed il Foro Romano dal Vatican Rooms Cipro
Per andare al Colosseo e nella zona dei Fori dal Vatican Rooms Cipro è sufficiente prendere la metropolitana dalla fermata Cipro e scendere dopo 7 fermate alla fermata Termini. Da qui prendere la linea B della metropolitana in direzione Laurentina e scendere dopo due fermate alla fermata Colosseo.