EVENTS IN ROME
James Tissot
For the first time in Italy, the eagerly awaited exhibition on the great French painter James Tissot (Nantes, 1836 – Buillon 1902).
Until 21 February 2016 eighty works on show from international museums such as London's Tate Gallery, the Petit Palais and the Musée d'Orsay in Paris, which tell the whole artistic story of the painter and the influences that the Parisian atmosphere and London life had on him at the end of the 1800s.
For more information visit the official site of James Tissot's exhibition.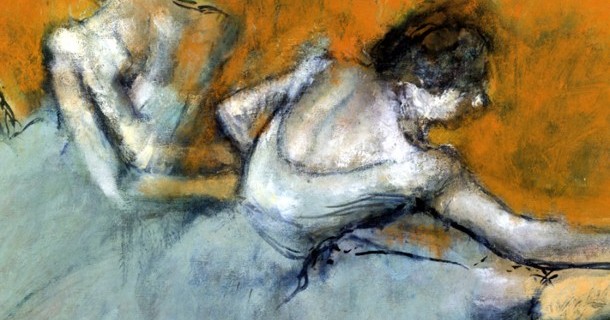 Impressionist and Modern
Until 21 February 2016 sixty-two paintings from the Phillips Collection, the first American museum of modern art, are on display at the Palazzo delle Esposizioni. Works of the great artists who in the early nineteenth century have revolutionized European painting from Goya to Ingres, Delacroix, Courbet and Manet, put into dialogue with those of the masters of French as Cezanne, Degas, Van Gogh, Monet and Sisley. A prominent place is up to the modern masters who shaped the artistic vision of the twentieth century, including Bonnard, Braque, Gris, Kandinsky, Kokoschka, Matisse, Modigliani, Picasso, Soutine and Vuillard, next to the American Arthur Dove and Georgia O'Keeffe.
For more information visit the sito ufficiale of Impressionist and Modern's exhibition.
Iron Maiden, English heavy metal band formed in Leyton, east London, in 1975 by bassist and primary songwriter Steve Harris arrive in Rome. Iron Maiden are considered one of the most successful heavy metal bands in history, with artists like Saxon, Angel Witch, Samson, Def Leppard, Raven e Venom, are part of New Wave of British Heavy Metal.
July 24 2016 – Ippodrono delle Capannelle, Rock in Roma.
For more information visit the site.
Vasco Rossi sarà in Tour nel 2016 con "solo" alcuni Concerti allo Stadio Olimpico di Roma.
22 Giugno 2016 – Stadio Olimpico – Roma
23 Giugno 2016 – Stadio Olimpico – Roma
26 Giugno 2016 – Stadio Olimpico – Roma UFFICIALE
27 Giugno 2016 – Stadio Olimpico – Roma UFFICIALE
Per maggiori informazioni e biglietti visita il sito.