Concerto 1 Maggio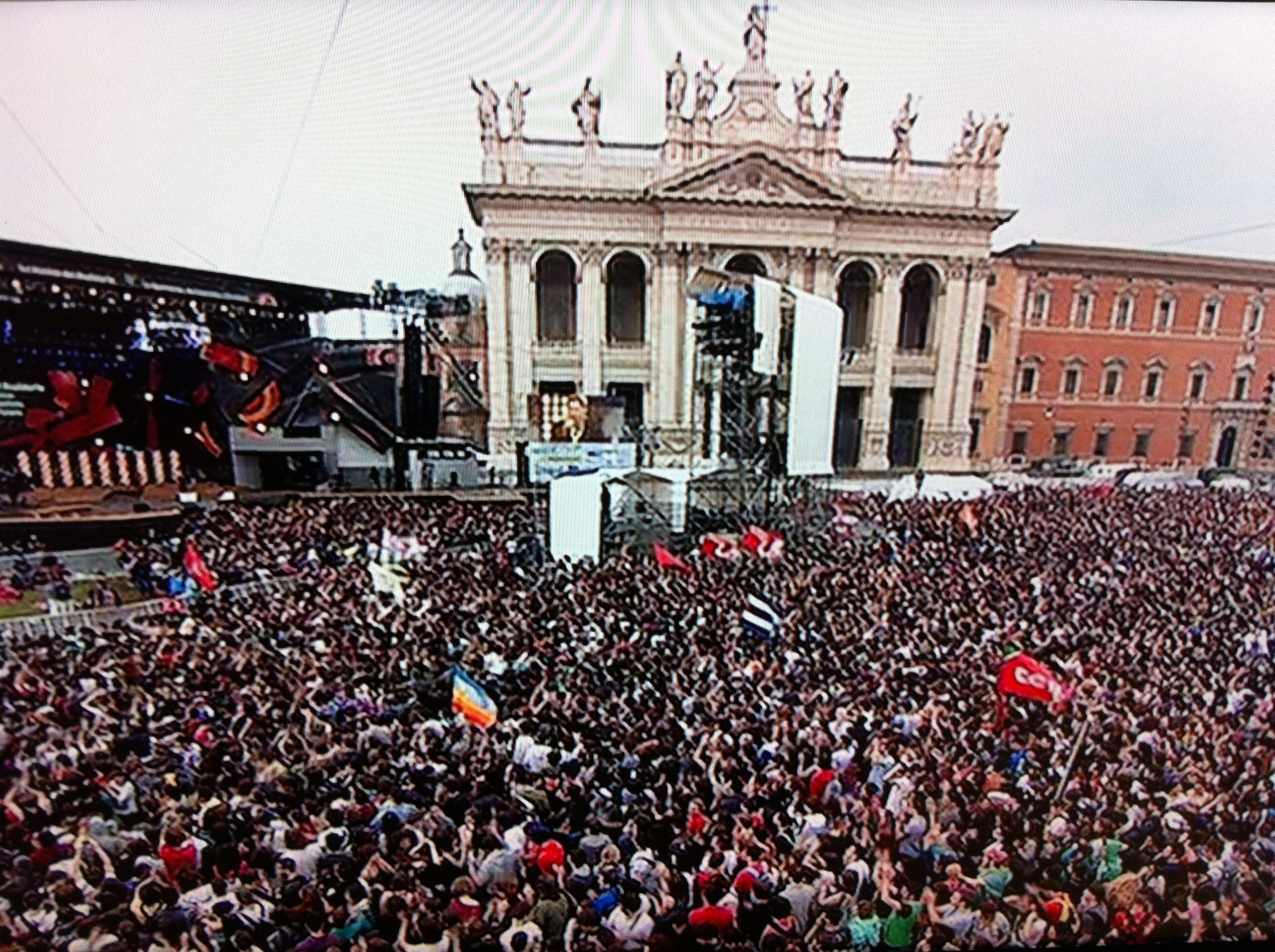 Il Concerto del Primo Maggio 2016 a Roma darà spazio a cantanti ed ospiti che, come di consueto, si alterneranno sul palco di Piazza San Giovanni in occasione della Festa dei Lavoratori. Piazza San Giovanni in Laterano farà da cornice al Concertone, che darà spazio, tra gli altri, ad una band internazionale capitanata da un personaggio protagonista della nostra tv nei mesi scorsi.
Il Concerto del Primo Maggio 2016 vedrà numerosi cantanti ed ospiti alternarsi in scena, a cominciare dagli Skunk Anansie: la rock band britannica, capitanata dalla carismatica giudice di X Factor 9 Skin, è protagonista della musica internazionale dagli anni '90 e proporrà una selezione di successi facendo ballare il pubblico.
Oltre a loro, è atteso un musicista e cantautore già conosciuto agli spettatori del Concerto del Primo Maggio: Vinicio Capossela. L'artista dividerà il palco con una formazione americana dalla ventennale carriera, iCalexico, ed eseguirà in anteprima alcuni estratti del nuovo lavoro di studio in uscita proprio a maggio, 'Canzoni della Cupa'. Si esibiranno ancheAsian Dub Foundation, Dubioza Kolektiv, Modena City Ramblers &Fanfara di Tirana, Coez e The Giornalisti.
Se cerchi un bed and breakfast che sia nei pressi di una fermata della metropolitana per consentirti di raggiungere facilmente qualunque zona di Roma, non esitare a contattarci.
Come raggiungere il Concerto del 1 maggio dal Vatican Rooms Cipro
Per andare a Piazza di Spagna dal Vatican Rooms Cipro è sufficiente prendere la metropolitana dalla fermata Cipro e scendere dopo 9 fermate alla fermata Manzoni e da qui procedere a piedi per 5 minuti verso Piazza San Giovanni in Laterano.