TRANSPORTATION IN ROME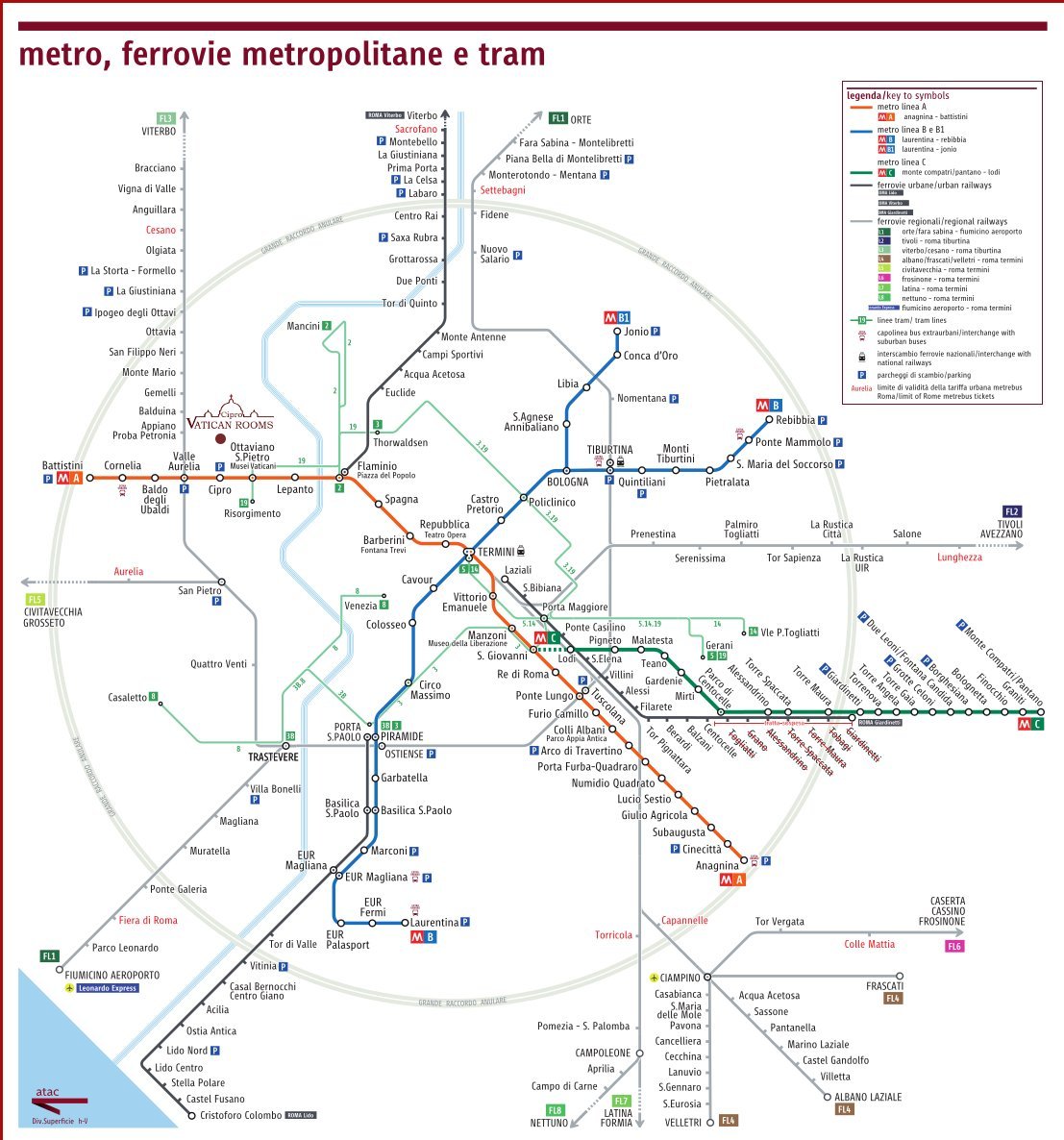 The sightseeing Rome on foot is indeed an exhausting enterprise. The public transport system gets you to the major tourist sites and attractions quicker.
About that we recommend buying the Roma Pass. It costs €34 and allows you to use public transport for 3 consecutive days and at the same time to enjoy various benefits for the same period in museums, tourist attractions, shops, theaters.
The Metrebus Rome system offers a wide variety of tickets and passes:
BIT – Integrated Time Ticket
Valid for 100 minutes from first validation
ROMA 24H
Valid for 24 hours from first validation for unlimited journeys
ROMA 48H
Valid for 48 hours from first validation for unlimited journeys
ROMA 72H
Valid for 72 hours from first validation for unlimited journeys
SETTIMANALE – CIS
Valid until midnight of the seventh day including the day of validation, for unlimited journeys
Metro
The Roman metro (called Metropolitana by residents) goes round rather than through the historic city. It has only three lines, Lines A (red) and B (blue) intersect at Roma Termini station; line C (green) is completely automated but is not yet connected to the rest of the network.
Trains run approximately every 3-5 minutes, from 5:30am until 11.30pm every day (until 0:30am on Fridays and Saturdays).
Buses and Trams
There are hundreds of bus lines, running from 5:30am till midnight. All buses and trams travel in both directions.
Electric buses
In an effort to minimize pollution in the small backstreets of the historic center, the city has established several electric bus lines to navigate alleyways barely wide enough for a Vespa.
Night buses
Over 20 night bus lines run from 00:30am to 5:30am. The main terminal stations are Termini (Piazza dei Cinquecento) and Piazza Venezia. From these two piazzas buses leave for all directions every 30 minutes. Night bus stops are marked with an owl. You can purchase tickets on board.
For more information visit www.atac.roma.it
Both tickets and Roma Pass can be requested in advance and delivered on arrival.