Rome Film Fest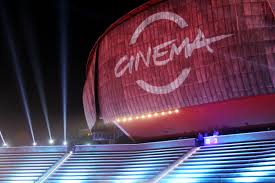 The 11th Rome Film Fest will be held from 13th to 23rd October 2016 at the Auditorium Parco della Musica and in other venues throughout the city. The Auditorium Parco della Musica has been the heart of the Rome Film Fest since 2006 with the red carpet and the screening rooms.

The event hosts a large and challenging programme of screenings, master classes, tributes, retrospectives, panels, and special events.

The Fest will involve many other locations in Rome: starting with the Cinema Village – where a temporary structure seating 800 people will be set up – it will include other movie theatres across the city, from the centre to the suburbs. The Fest will also take place in some of the most important cultural venues of the Italian capital, and will feature a special red carpet in Via Condotti, in collaboration with the eponymous association.

Relive the history of the festival with its protagonists, movies, events that have made it one of the most important film fests on the international scene.
Se cerchi un bed and breakfast nel centro di Roma e che sia allo stesso tempo nei pressi di una fermata della metropolitana per consentirti di raggiungere facilmente qualunque zona di Roma, non esitare a contattarci. 
Per andare all'Auditorium Parco della musica dal Vatican Rooms Cipro
| | | |
| --- | --- | --- |
| | Partenza da | Via Gualtiero Serafino, 29 |
| | A piedi per | 500 metri |
| | recarsi alla fermata | STAZ.NE METRO CIPRO (MA)   |
| | Prendere la linea | METROA (ANAGNINA) per 3 fermate |
|   | scendere alla fermata | Flaminio |
| | A piedi per | 150 metri |
| | recarsi alla fermata | FLAMINIO   |
| | Prendere la linea | 2 (MANCINI) per 4 fermate |
|   | scendere alla fermata | APOLLODORO   |
| | A piedi per | 300 metri |
| | fino all'arrivo | Auditorium Parco della Musica |