Journeys through Ancient Rome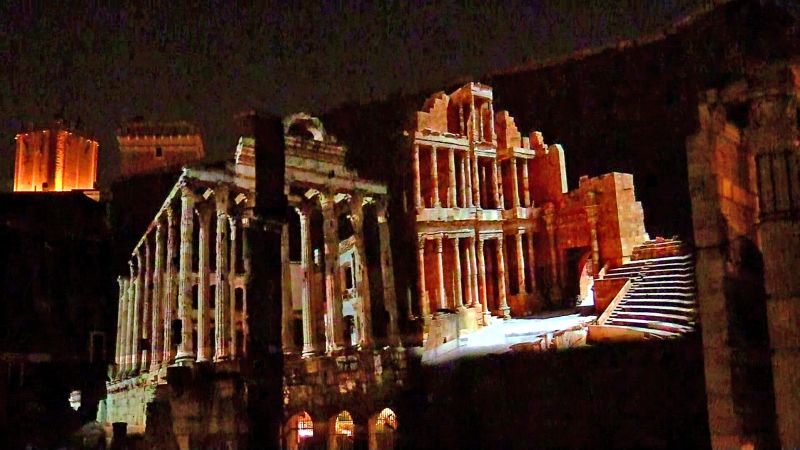 While spacing on various aspects of the Roman world, the story is still anchored to the site of Augustus, creatively using the remains of the Forum to try to let the stones "speak" for themselves. Besides the faithful reconstruction of the area, with special effects of all kinds, the story focuses on the figure of Augustus, whose giant statue, over 12 meters high, dominated the area next to the temple.
A new period of Roman history started under Augustus: as a matter of fact the imperial age was one of great achievement, within a century Rome ruled over an empire which extended from current England to the borders of the modern Iraq, including most of Europe, the Middle East and North Africa. These achievements led to the expansion not only of the empire, but also of culture, technologies, legal rules, art. Traces of that past are still visible in all parts of the Empire, with amphitheaters, baths, libraries, temples, roads.
Besides, after Augustus many other emperors left their mark in the Imperial Fora building their own Forum.
Rome at that time had more than one million inhabitants: no city in the world had ever had a population of those proportions; only London in the XIX century reached that size. It was the great metropolis of antiquity: the capital of economics, law, power and entertainment.
See link for more information.
 Se cerchi un bed and breakfast che sia nei pressi di una fermata della metropolitana per consentirti di raggiungere facilmente qualunque zona di Roma, non esitare a contattarci.
How to Roman Forum area from Vatican Rooms Cipro
It's very easy to get Colosseum from Vatican Rooms Cipro. It's sufficient to get Cipro and take subway line A direction Anagnina stop Termini (7 stops). At Termini Station, take subway line B direction Laurentina and get off after to stops to Colosseo.