Trevi Fountain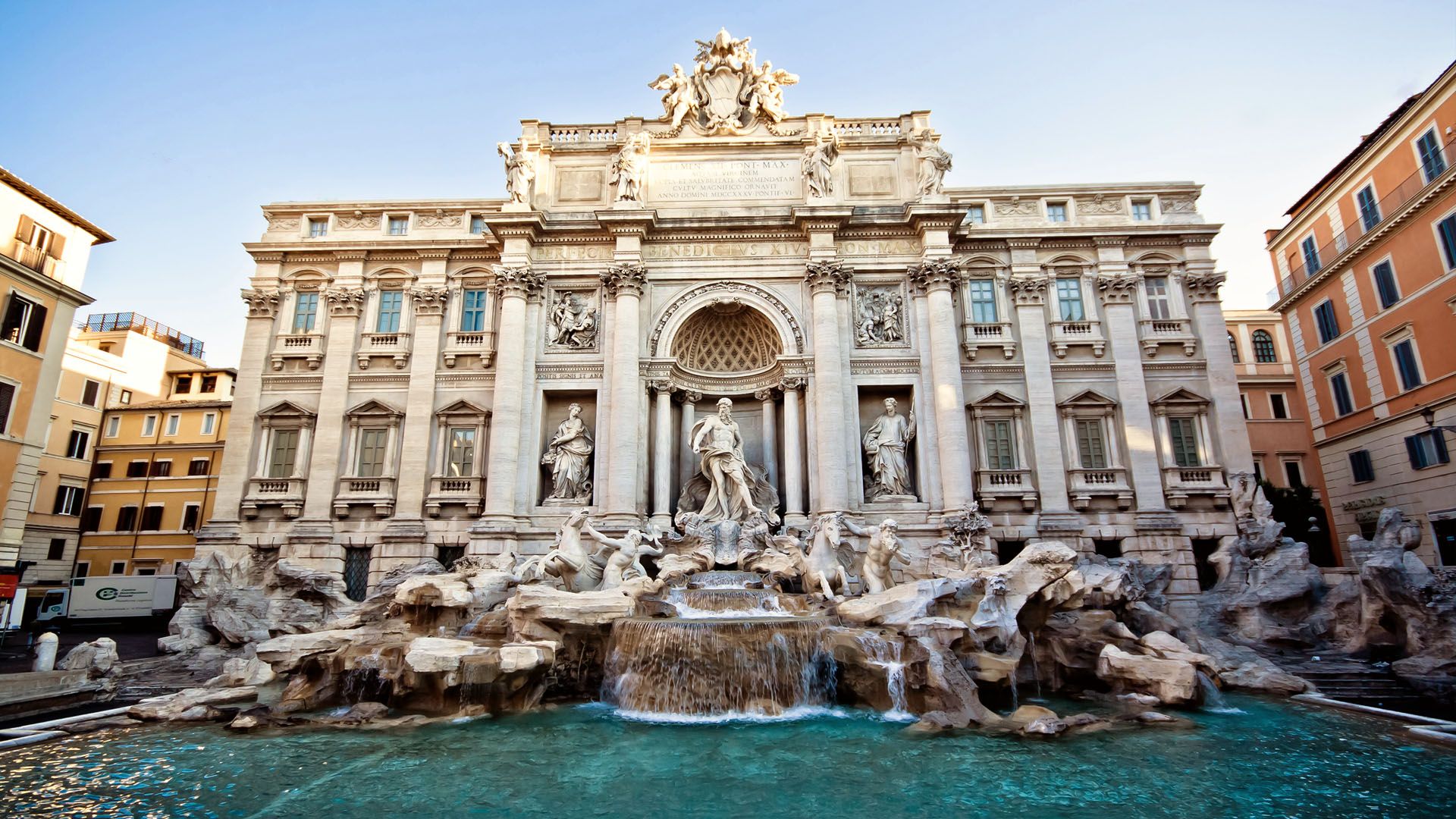 If you like to visit famous Trevi Fountain, a bed and breakfast in the centre of Rome is the best solution for a holiday dedicated to art and entertainment.
The monument, whose water is supplied by one of the oldest Roman aqueducts, the "Acqua Virgine", has been sculptured against the backdrop of Palazzo Poli and depicts Triton taming Oceanus' shell-shaped chariot drawn by sea horses.
Before moving off, do not forget to throw a coin in the fountain. Custom has it that travellers doing this will one day return to the eternal city. Those seeking a little romance, perhaps even an Italian love, should then toss a second, third coin to make sure wedding bells will soon be chiming.
Not forgetting of course that the fountain provided the splendid setting for the best-known scene from director Federico Fellini's classic film "La Dolce Vita": a provocative Anita Ekberg swathed in a long black evening dress calls out for Marcello Mastroianni, "Marcello, Come Here!" as she glides through the fountain's sparkling waters.
If you are looking for a bed and breakfast near a metro station so thay you can easily reach any area of ​​Rome, do not hesitate to contact us.
How to reach Trevi Fountain from Vatican Rooms Cipro
It's very easy to get Trevi Fountain from Vatican Rooms Cipro. It's sufficient to get Cipro and take subway line A direction Anagnina stop Barberini/Fontana di Trevi (5 stops).