Piazza di Spagna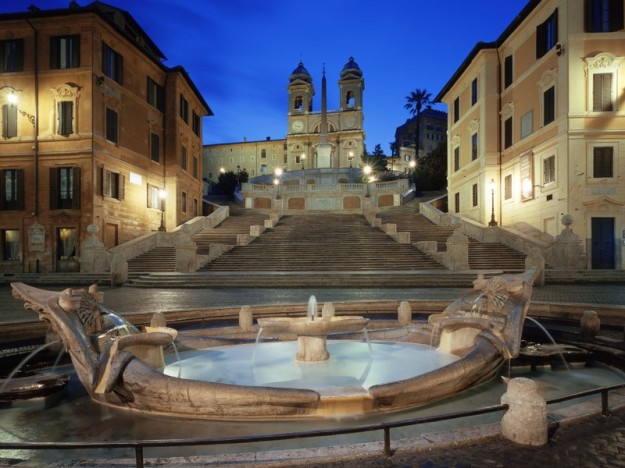 If you like to visit Piazza di Spagna, a bed and breakfast in the centre of Rome is the best solution for a holiday dedicated to art and entertainment.
Piazza di Spagna, at the bottom of the Spanish Steps, is one of the most famous squares in Rome (Italy). It owes its name to the Palazzo di Spagna, seat of the Embassy of Spain among the Holy See. Nearby is the famed Column of the Immaculate Virgin. 
Due to the stairway and its butterfly shape, Piazza di Spagna is featured in several popular films, such as 'We all loved each other so much', 'Roman Holiday' and 'Three girls from Rome'. The steps leading to Trinità dei Monti are also used as a catwalk for the frequent fashion shows.
In the middle of the square is the famous Fontana della Barcaccia, dating to the beginning of the baroque period, sculpted by Pietro Bernini and his son, the more famous Gian Lorenzo Bernini.
Heart of the capital, it has a metro station to ensure equitable access for all, located close to the most important shopping streets, via Condotti, via Borgognona e via Frattina. Indeed, here one finds the most exclusive boutiques of Rome such as Gucci, Prada, Fendi, Giorgio Armani, Dolce & Gabbana, Burberry, Chanel, Tiffany, Bulgari and many other brands.
If you are looking for a bed and breakfast near a metro station so thay you can easily reach any area of ​​Rome, do not hesitate to contact us.
Hot to reach Piazza di Spagna from Vatican Rooms Cipro
It's very easy to get Trevi Fountain from Vatican Rooms Cipro. It's sufficient to get Cipro and take subway line A direction Anagnina stop Spagna (4 stops).