Breakfast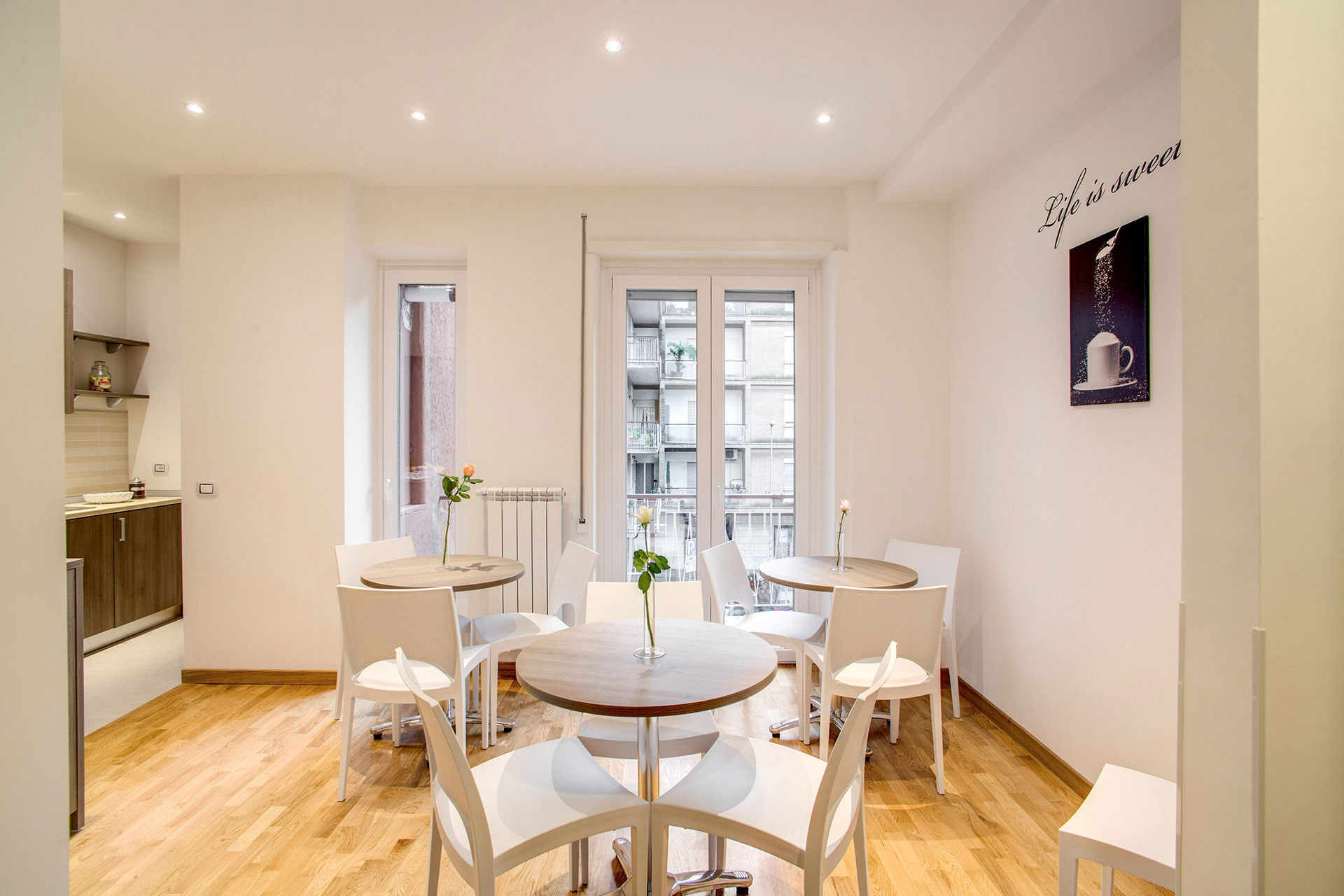 To meet the different needs of our guests we offer a double choice about breakfast.
Our guests will enjoy a traditional Italian breakfast in the most popular and appreciated pastry bar in our neighborhood, just closed to Cipro metro stop.
Who prefer to have breakfast in the dining room of the hotel will have a self-service continental breakfast, with strictly packaged and perfectly traceable products and without any manipulation. In addition to hot tea, cappuccino or fruit juice, the breakfast buffet offers the privilege of espresso coffee due to the availability of an espresso machine. The buffet is completed with a selection of tarts, jams or honey, roasted slices, dried biscuits, cereals, etc.
Breakfast is free for direct booking.
BAR PASTRY
Cappuccino or Coffee
Croissant
SELF-SERVICE BREAKFAST
Cappuccino or Coffee o Fruit juice
Tea or Chamomile
Roasted slices
Jams or Honey or Nutella
Little pies or Cereals or Biscuits